Now for anyone who has not had the pleasure of watching the wonder that is Abhishek Bachchan's dancing in Dhoom 2 has sorely missed out on 5 minutes of uncontrollable laughter.
Below is a little homework before reading the rest of this post.
I'll save you the trouble: skip to 0:55
Yo, I'm not here to be mean.
That's not what this post is about.
You see, Abishek's dancing is actually an amazing message (once your stomach has recovered from the laughter) and it materialises into the following; you gotta keep dancing – even if da moves are hilarious – as confidence is key. 
Message 1: it's much cooler and memorable to be yourself than to be "perfect"
Here's how I got to this point.
Are you all familiar with Hritik Roshan's dance moves? You have, yep? Okay, so you know that the guy is a danceaholic. Like, no joke. The guy's moves are meticulous to the point where I'm just…like —
Too perfect?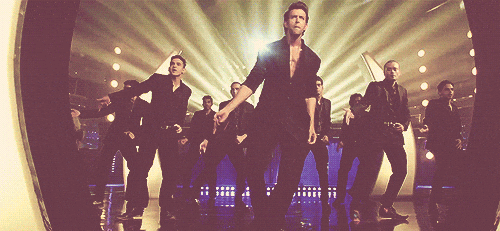 You see, I appreciate dedication and talent and commitment etc.etc.etc.etc.etc–
I do.
But as I tell my family over and over again – I'm not about that life. It's too perfect.
People have quirks and those should be celebrated.
Sure, Abhishek dances as though he is seconds away from firing his agent for this but it's memorable and we simply do not get tired of it.
Do you boo.
Message 2: if you have the confidence to be you – who cares about being the best?
Honestly, who cares?
You just live your life to how you want it to be. Let everyone realise your worth when you've released your fifth best-selling dance tutorial.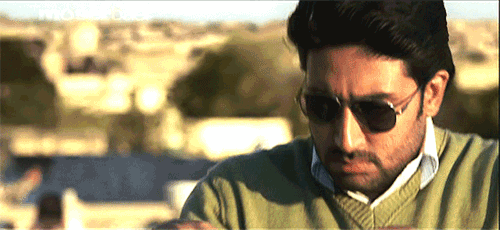 Message 3: you can count on others to help you along
Now in the 'Touch Me" dance, Bipasha is helping our friend A here with his 80's dad moves. I mean, she probably is distracting the viewer (aka balancing out the dancing) from A's moves, but she helps the sequence to look…well, balanced?
Anyway.
What I got from that what is this: no matter how much you doubt yourself or feel as though you aren't 'perfect' like the other Hritik Roshans of the world, you're still great and you will have people in your life to dance to your tune.
They think you're great and will dance with you too. It's so much more fun to be yourself and have a good time.
Basically, do you.
You're so much more cooler that way.